March 15th, 2017
I am extremely pleased to announce that I am working on a new, feature-length documentary
Czesiek
 about our departed friend Czeslaw Wodnicki, an accomplished Polish race car driver. Czeslaw participated in renown European races Monte Carlo and Acropolis along Sobieslaw Zasada, Zygmunt Wisniowski and Adam Wedrychowski. The film is in preliminary stages of production but I am delighted to write that I have already filmed an interview with Dr. Andrzej Kaminski, Czesiek's friend and the star of Krzysztof Kieslowski's 1977 documentary
Hospital
. I would like to express my gratitude to Zbigniew Semczyk, Czeslaw's closest friend and ally. Thanks to Zbigniew this film is gaining an incredible momentum and a meaningful inside to the last four decades of Czesiek's life in New York City.
I am working to secure time and efforts of Czeslaw's friends and colleagues, including Sobieslaw Zasada and Robert Kubica (who is believed to be Czesiek's relative) and others as well as his family in Poland. If you knew Czeslaw and would like to share a story, please
reach out to me
.
Thank You,
Rick Bak
P.S. I would like to thank the following individuals for their generous contribution for the project: Magdalena Araszkiewicz, Mariusz Bak, Gary DiPasquale, Robert DiScalfani, Jadwiga Gabryszewska, Zbigniew Semczyk, Barbara Stange and Jolanta Szymanska.

Update, November 5th, 2017


History has been recorded! Three times European Rally Champion, eleven times Poland's Rally Champion and winner of 148 car races, Sobieslaw Zasada met with me in Krakow to reflect on his friend Czeslaw Wodnicki. Thank you Mr. Zasada!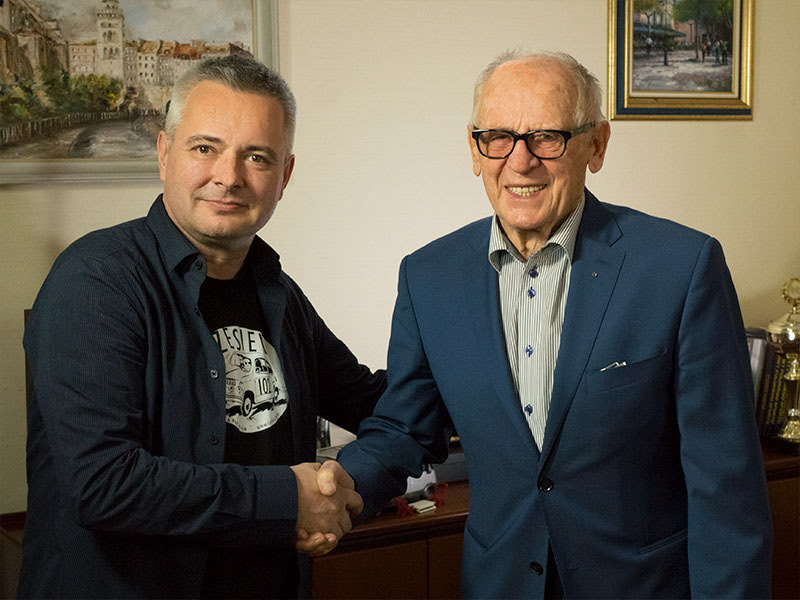 Update, August 12th, 2017


Yesterday I met with Zbigniew Semczyk, Czesiek's closest friend for almost four decades. During our long conversation Zbigniew offered his unmatched perspective on Mr. Wodnicki's life. Thank you Zbyszek!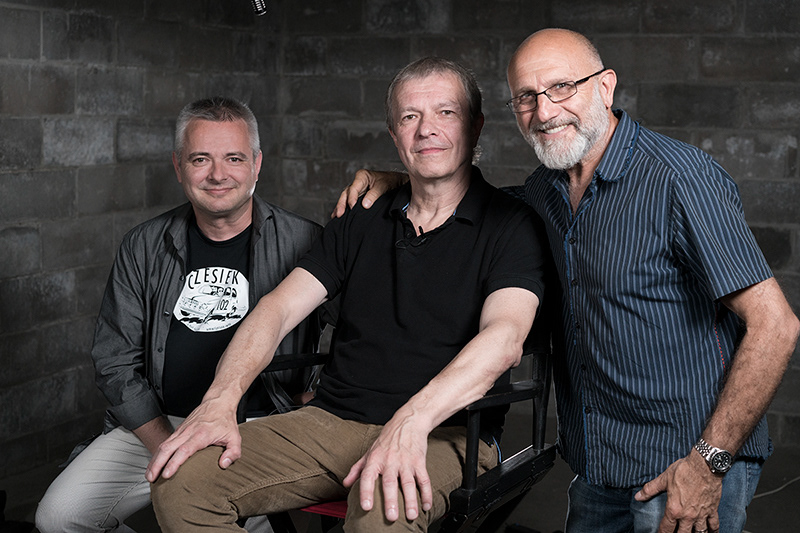 Update, June 26th, 2017


Czesiek
 postcard is here! If you would like to receive this fabulous postcard please
email
me your name and address and I will be glad to send it anywhere in the world! The picture was taken during the Acropolis Rally, Greece in 1966. Inside Steyr Puch 650TR: Czeslaw Wodnicki and Adam Wędrychowski.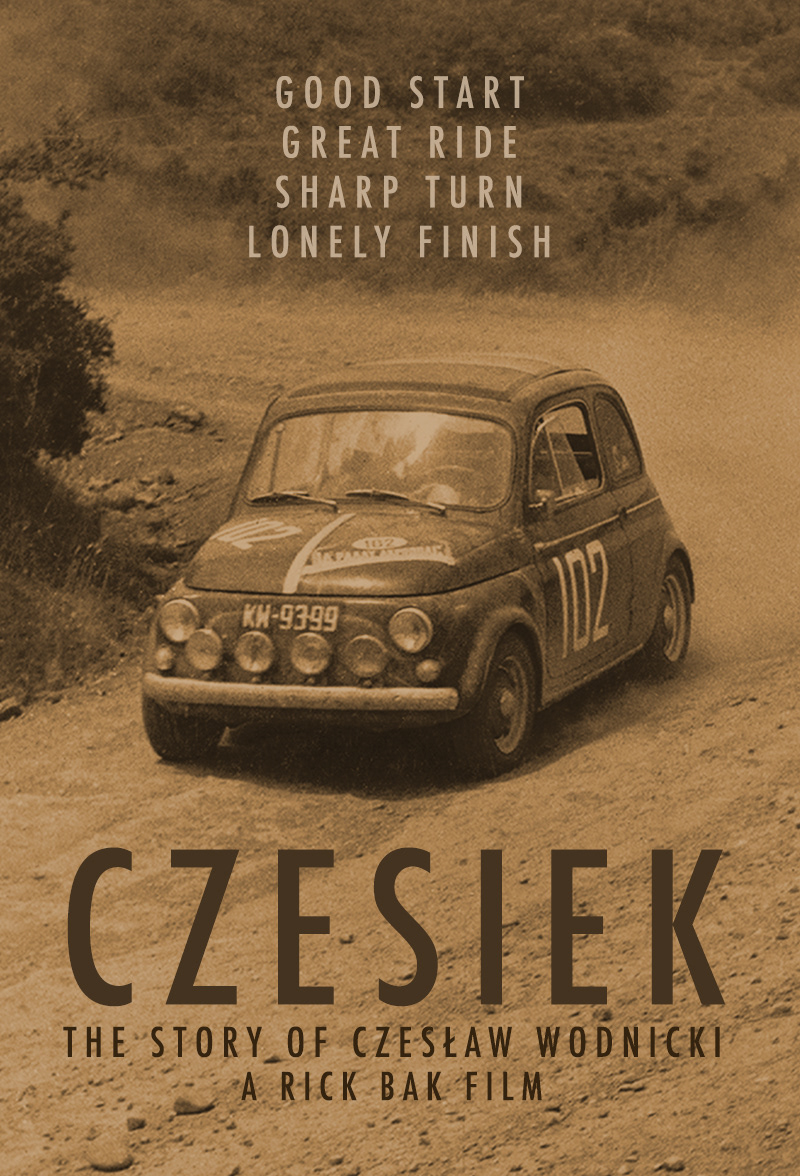 Update, May 26th, 2017
It gave me much joy to create the artwork for the t-shirt. Based on original photographs from 1966 Acropolis Rally in Greece, I hope the drawing captures the bumpy and winding roads that Mr. Wodnicki took in his life!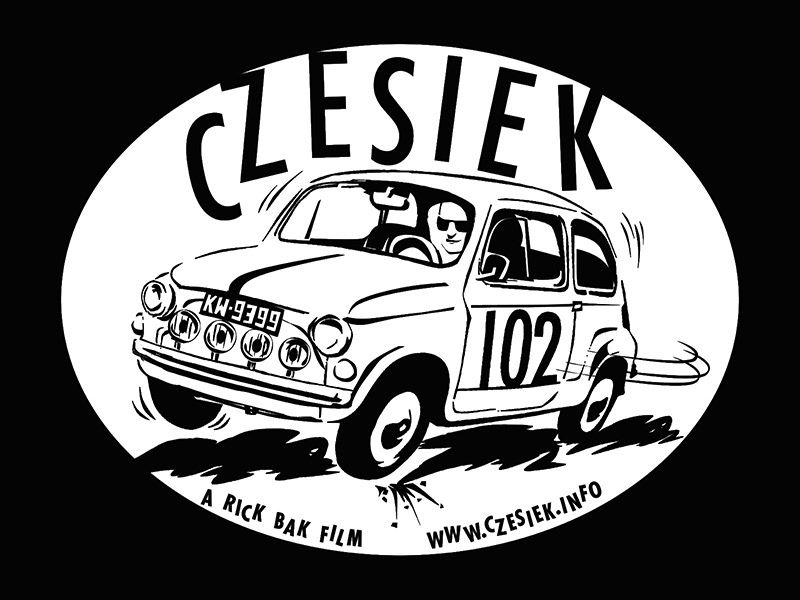 Update, May 21st, 2017
Another remarkable day of filming! Yesterday, Mr. Jan Żyliński and myself had a long chat about his years of friendship with Czeslaw Wodnicki. Thank you! 
Update, May 13th, 2017
After a conversation with Czesiek's friend Jerry in his car repair shop. 
Both men shared passion for cars. Czesiek loved them and Jerry still fixes automobiles!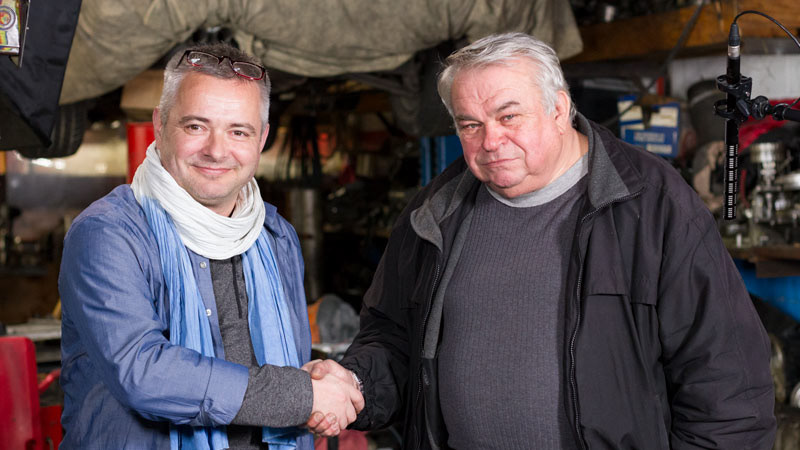 Update, May 4th, 2017
Last evening I met with Zygmunt Wiśniowski, the icon of car racing for an insightful conversation about Czesław Wodnicki.
Thank you Zygmunt for your stories and time!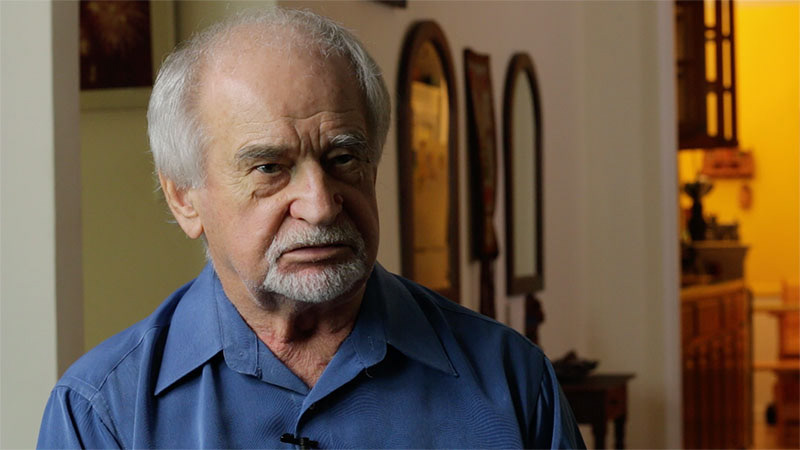 Update, April 29th, 2017
On April 22nd Polish weekly
Nowy Dziennik
, inspired by my film idea, published an article
Lonely Death Of A Rider
about Czeslaw Wodnicki and the upcoming film
Czesiek
. 
Click here
for on-line version of the article (in Polish). 
For English translation please follow
this link
.
Update, March 12th, 2017
Today, during my first interview for
Czesiek
, Dr. Andrzej Kaminski, Mr. Wodnicki's close friend, chronicled his friendship with Czeslaw.