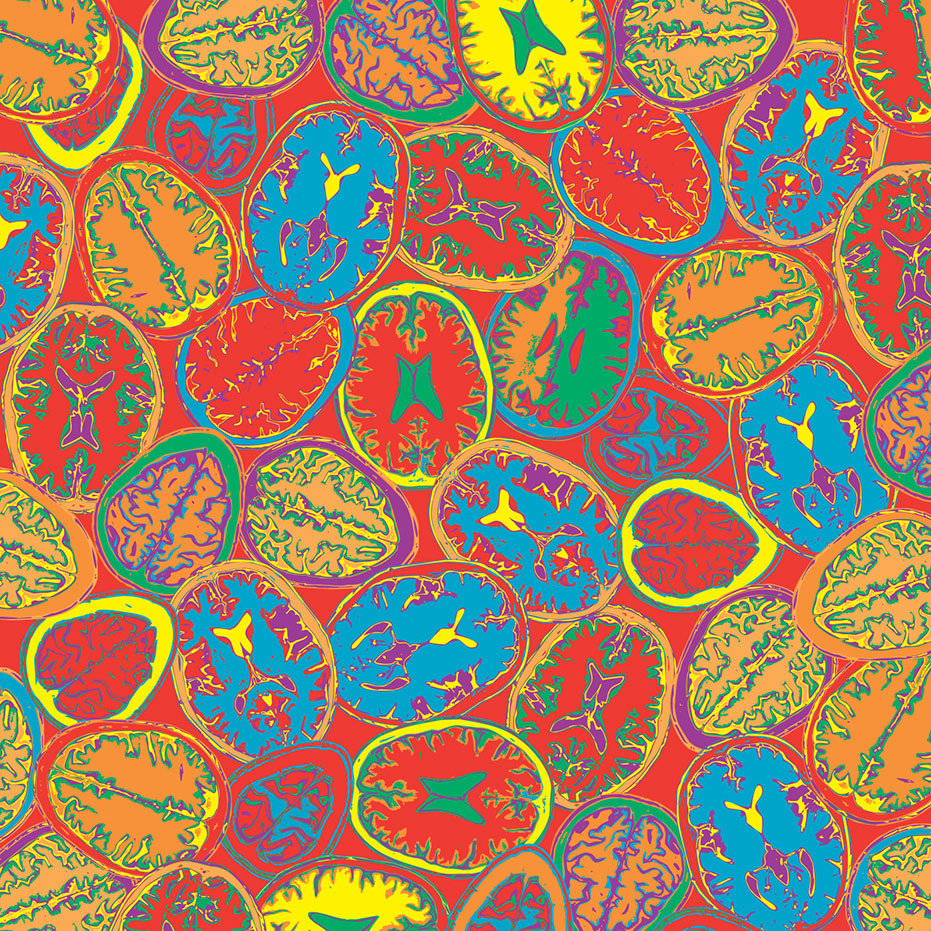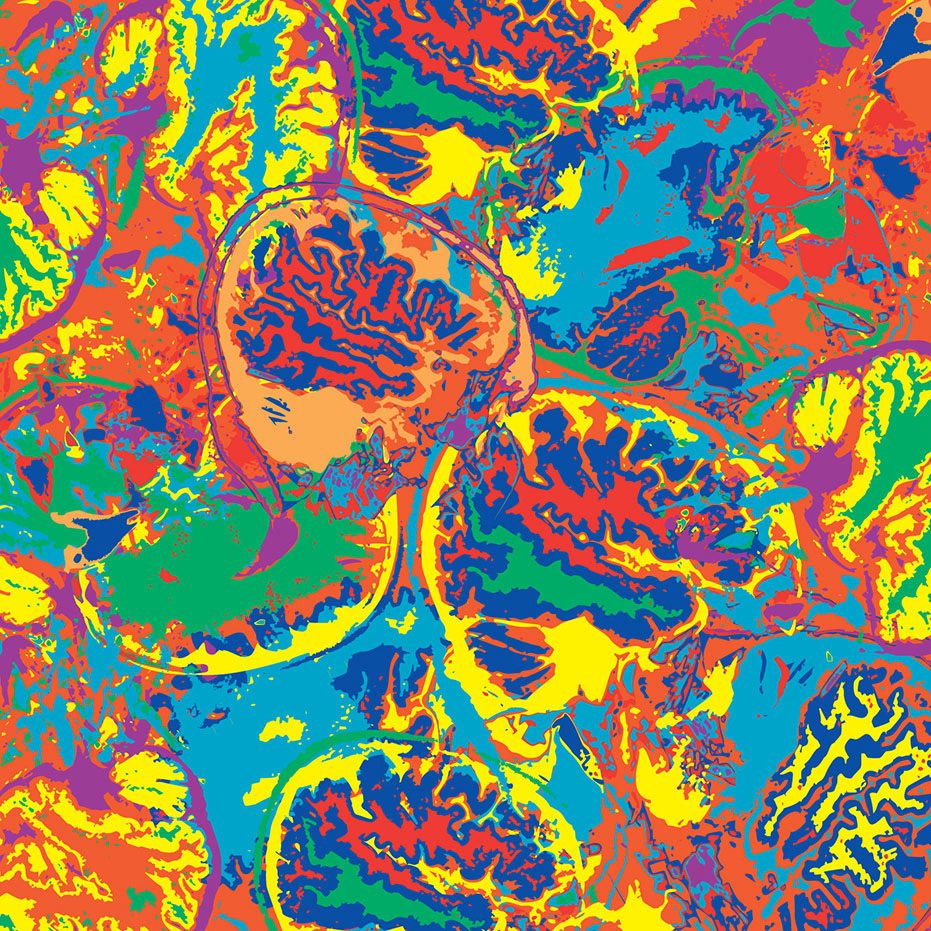 This work is based on original MRIs of the human brain taken at a psychiatric hospital in New York City. I create "wrapping" paper quality pictures from sophisticated medical imaging -- pleasant, abstract, nice-to-look-at images which trivialize our increasingly modern problem of functional mental disorder, further hyped by modern media into popular culture. A social taboo in the past, mental dysfunction is now a best-seller edited into front pages and pop videos. I take it to a new visceral and visual platform.
I have created these images with what I call "new-millenium" technology -- the latest applications and machines that print on a photographic paper using laser beams.
Mental disorder per se is not at the center of my particular interest, which is more a matter of seeing a serious issue turn into a pop item in the culture, from my vantage point as both an artist and a foreign born American.
New York City, 2001