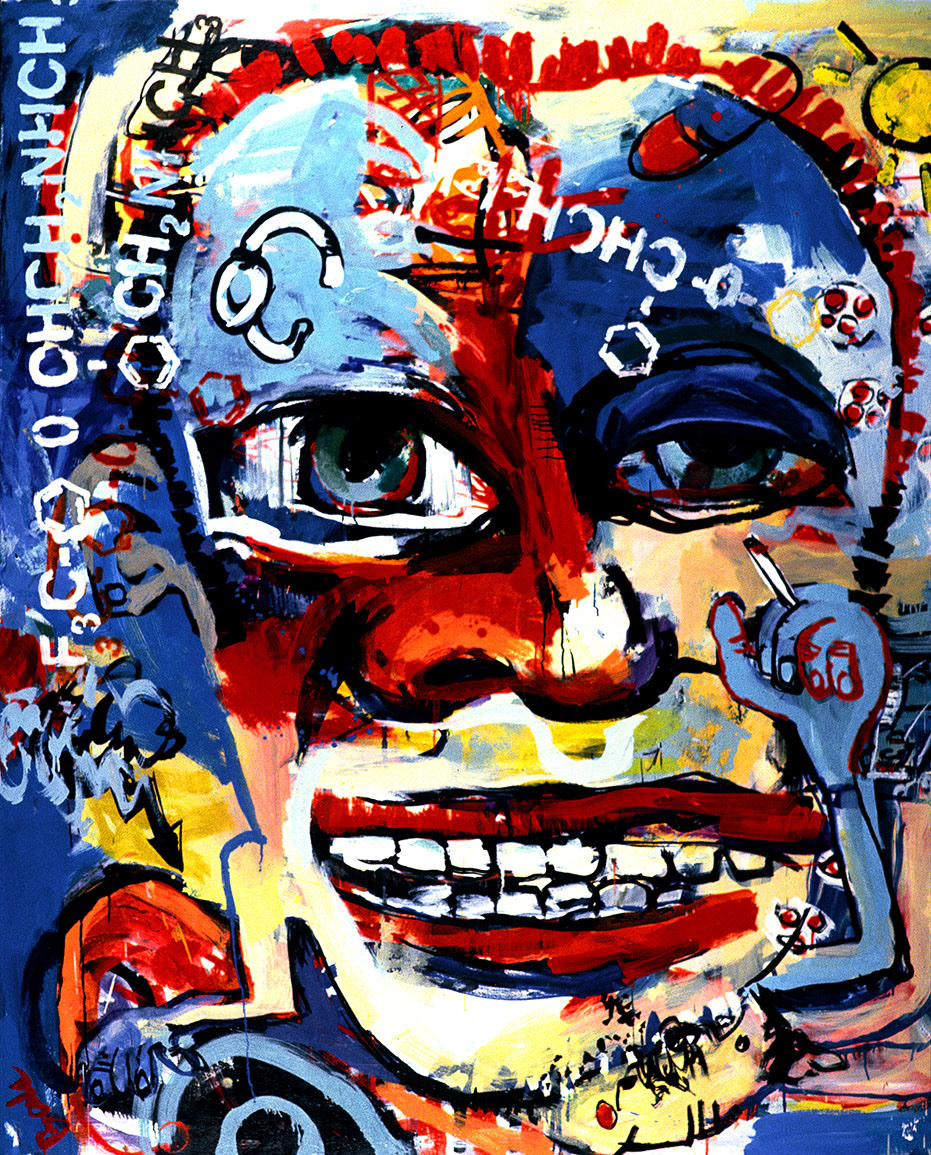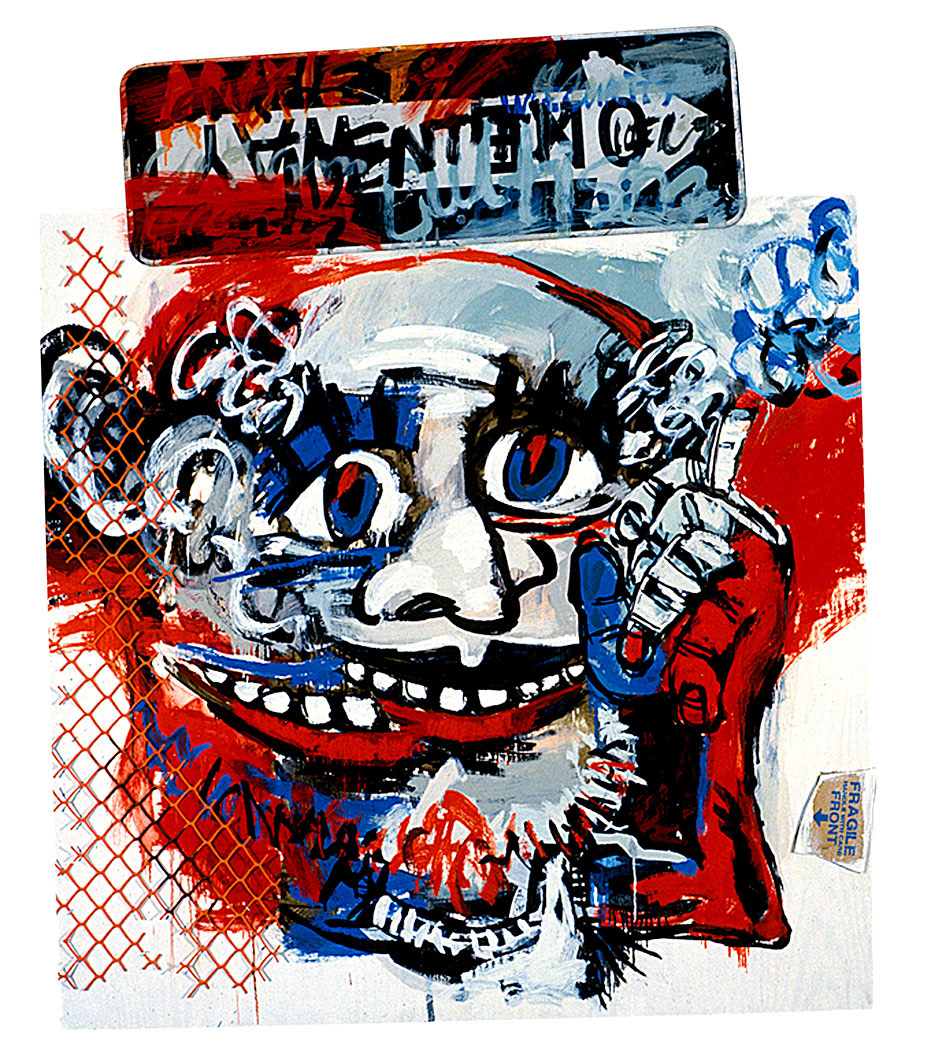 The new paintings of Bak continue to explore the images and impulses inspired by contemporary "Big City" life. Now firmly rooted to the pulse of the urban cityscape, his raw swathes of color and bold decisive strokes create perplexing, exaggerated visual commentaries-- his 'tales'. Bak is a kind of storyteller and he portrays the human condition with a comedic and evasive immediacy that verges on the ironic. Meanwhile sights, sounds and fragmented images, sometimes swank and otherwise gesturing confidently, crowd their environs. Curiously, all this is accomplished relatively comfortably. His work charms us into some sort of dialogue, and we encounter a familiar impulse of our own in observing his recollections.
Says Bak: "For me, art is a way of facing the world and reflecting my time". Consequently he watches people, their relationship to themselves and to the world around them. And then he brings to canvas the bizarre lingering realities that exist just beyond the next block, past the stoplight, just there; he strips his figures down to raw impulses of color, distorting and wrapping pattern and design--- building tension and narrative.
This mutates into a freakshow home from the tours for keeps, with all the emotional intensity of the self-confident and nearly familiar, the oddly saddened and displaced and sometimes disfigured. It takes a willing eye to notice that society has curled at the edges and that its veneer of respectability is betrayed by cultural disintegration in physical terms.Speaking from a both social and personal nature, Bak's people expose themselves, revealing things from behind closed doors, from tight dinner parties and strangely gleeful postwar battlefields to the cityscape below. So you hit the streets newly healed and newly discharged from the psycho ward or fracture clinic. You look and listen. It gradually becomes apparent that just about everyone else walking around has undergone electroconvulsive therapy or is on painkillers. Partytime!
Barbara Zdan
London, 1995